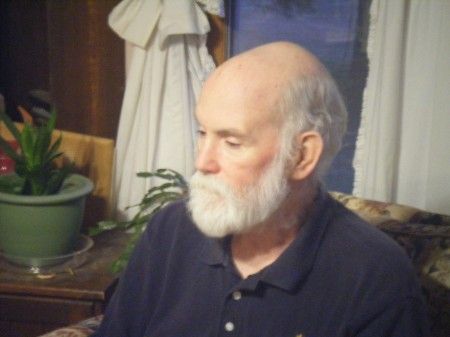 Joseph Robidoux III wrote:
Sterngard Friegen wrote:
Walt looks old and defeated.
He looks too tired to break the law right now.
Maybe too embarrassed, not too tired.
He's embarrassed because he's like the worst criminal EVAR.
It doesn't look good on your criminal
curriculum vitæ
if you were busted for committing a crime
on camera in a courtroom
.
All the other criminals point at you and snicker behind your back. Ol' Walt looks to me like he's reconsiderin' whether to pursue a life of crime, seein' as how he basically sucks at it. He was a crappy criminal as a naval officer. He's a crappy criminal as a patriot. He's a crappy criminal as a leader of the loathsome birtherstanis. I reckon Ol' Walt is ponderin' some new career, never a pleasant prospect for anyone his age.
Birferizing hasn't been healthy for him. His shoulders are messed up. His home is messed up. His life is messed up. His only award is Most Incarcerated Birfer, and even that has kept him out of touch with the mainstream birfers, as you've no doubt observed. Wouldn't he have been a proud attendee at the
Veteran's Day Fail©
at the Washington Monument, or in the front row at the
Georgia 'Trial' Fail©
in Atlanta? Nobody could keep him from wearing his dress whites to those, goldurnit!
Instead, he's a sad shell of his former treasonous self. His blog hasn't been updated with new hate and vitriol and sedition for months. He's been out of the loop so long, he can't keep track of
Who's Who in Birtherstan
. WTF is this art2Superpac.com? Who the hell is Dean Haskin-Robbins? It's easy for Orly to pretend she has President Obama cornered. She's still free as a bird, flitting around this great land of ours smearing the shit like she does. Meanwhile, Ol' Walt can't even pretend to himself that he has anybody cornered. His Fail makes even Orly look like a piker. He can't even get himself charged with mutiny or treason or misprision or any of the really cool crimes that get you some real stature in the criminal community. Instead he has to face all these bullshit little misdemeanors, false arrest, big whoop, call me when you have a real story to tell.
He's looking for guidance and a new direction, that's all. I wonder if he'd be any good at home electronic assembly?