Donald is sabotaging Willard to convince Orrin to stay in the Senate until he's 91. During his 2012 reelection campaign, Hatch had pledged that if he were elected that it would be his last term.
Trump moves to block Romney from the Senate

The president is working hard to persuade 83-year-old Sen. Orrin Hatch to run for reelection, and Mitt isn't happy about it, people close to him say.

By ALEX ISENSTADT 12/03/2017 08:23 PM EST

Donald Trump is going all out to persuade seven-term Utah Sen. Orrin Hatch to seek reelection — a push aimed in no small part at keeping the president's longtime nemesis, Mitt Romney, out of the Senate. Romney has been preparing to run for Hatch's seat on the long-held assumption that the 83-year-old would retire. Yet Hatch, the longest-serving Republican senator in history, is now refusing to rule out another campaign — a circumstance Romney's infuriated inner circle blames squarely on the president. Their suspicions are warranted: Trump has sounded off to friends about how he doesn't like the idea of a Senator Romney. The president's mostly behind-the-scenes campaign to sway Hatch will burst into public view on Monday, when he arrives in Salt Lake City to hold a well-choreographed event designed to showcase his affection for the powerful Senate Finance Committee chairman.

***

Trump is slated to ride with Hatch both ways on Air Force One — a total of roughly nine hours round-trip. After descending from the plane together, the two will meet with Mormon leaders and then head to the state capitol for the signing of the executive order, according to three White House officials. Hatch will introduce Trump, who in turn is expected to lavish praise on the senator. After the order is signed, Hatch is expected to receive the president's pen. The public display of affection isn't just about blocking Romney, senior administration officials say. Trump has felt loyal to Hatch since the senator defended him in the wake of the "Access Hollywood" tape episode late in the 2016 campaign. Hatch stuck by Trump even as other members of Utah's Republican delegation withdrew their support

***

Yet people close to Romney are convinced that Trump's main motivation is to keep the 2012 GOP presidential nominee out of the Senate. Romney himself has expressed frustration with the ongoing uncertainty about Hatch's plans, said three Republicans who've spoken with him recently. The former Massachusetts governor has pointed out that it was Hatch who urged him to consider running in the first place, but now appears to be wavering on whether to step aside.

"Hatch is a known entity for Trump and has been really good for the president for the most part," said Kirk Jowers, a friend of Romney who formerly served as the chairman and general counsel of his political action committee. "He knows for a fact he's not going to get that with Romney. I don't know that he knows what he's going to get with Romney, but it's not going to be what he's got with Hatch."
Lots more at
https://www.politico.com/story/2017/12/ ... tch-276805
3 minute takedown of Donald
Maybe Willard will be able to dust off this nostalgic spanish language ad from 2012, yes he says "I approved this message" in Spanish. Bonus: Features Terminate Obamacare!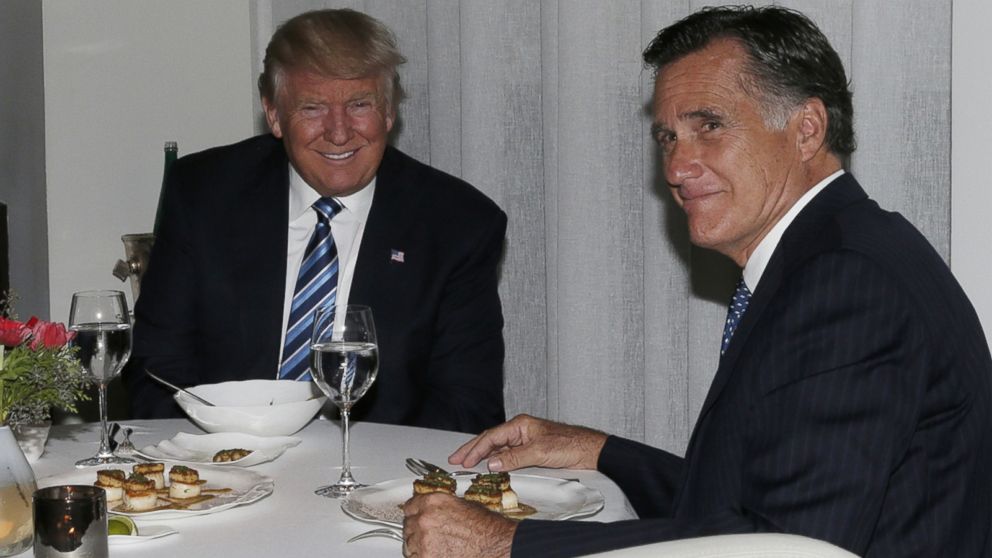 GOP is going to be in for a long year ahead.