this weekend's
dollop of butter
:
butterdezillion wrote:
That whole thing takes on added significance also, when you realize the shenanigans going on around that time. The affidavit was submitted to a judge by Phil Berg, a Hillary supporter, in a lawsuit filed right before the DNC Convention - which was right around the time that both people who agreed to present a petition at the DNC Convention to allow Obama's eligibility to be challenged were successively killed - first Bill Clinton's good friend and the Arkansas Dem Party Chair (Bill Gwatney) and then Rep. Stephanie Tubbs. According to what Bettina Viviano and another gal (I forgot her name right now) said they were told by top dems, the Clinton plan all along had been to spring the eligibility issue at the last minute so Hillary would be the candidate. But the Soros people killed off the ones who were going to present the challenge at the Convention, and then they threatened to kill Chelsea if the Clintons spoke out about the issue publicly.

The lawsuit was the last chance the Clintons had. Judge Surick was acting in earnest about the whole thing and Berg actually filed a motion to recognize that the Obama camp had conceded his points because they had not responded in time to refute them. But then Obama made a quick trip to Hawaii to visit his supposedly-ill Grandma and then suddenly Surick dismissed the whole case, no chance for appeals. That was in mid-October - around the time that the Soros people ALSO threatened the media heads to such a point that they told their on-air personalities that their careers were over if they reported on the eligibility issue and they and their families' lives were questionable. So there's no reason to doubt that Surick got the same treatment as Clinton, Clinton's potential petition-filers, and the media.

John McCain and George W Bush apparently got the same memo in a single day also - only earlier, about a week after the Sept 2008 run on the bank. McCain spoke to Obama on the phone and within hours he was on TV suspending his campaign and asking that the debates be canceled (which is a much more permanent thing than if he was simply pulling a one-day stunt to appear presidential, as his campaign advisor has said he was doing). And on the same day, Bush decided he needed to give the US a speech saying that Armageddon was upon us if we didn't pass TARP - Bush who until that point had left TARP entirely up to Congress.

Soros systematically went after the people who could legally challenge him, to silence them. First the DNC Convention challengers (Bill Gwatney and Stephanie Tubbs), then Bill and Hillary themselves, then President Bush and John McCain, then Judge Surick, then the media heads, and then (I believe) Chief Justice Roberts and Dick Cheney. And since then he's been silencing the eligibility judges (Judge David Carter and Judge Malihi showed the most blatant 180-degree turnarounds and ethics breaches surrounding their cases).
wintertime wrote:
It's hard to hold a conspiracy together. Hopefully, in time all will unravel and we will see justice.
well, that conspiracy turned 51 yesterday, so ... any day now!
so 'til then ...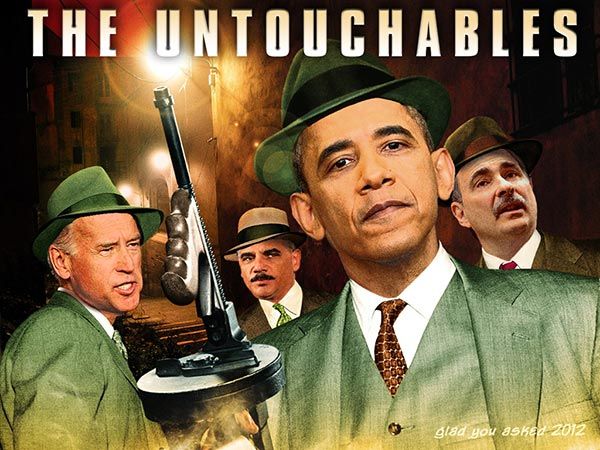 ... try not to piss off george soros' cleanup crew, butter!
(not a death threat.)