Quote:
The biggest crime against America since its founding and this crackpot is only allowing you 20 min???!!!!!! This shows it's another dog & pony show.
Actually, my dear frootloop, dog & pony shows are not known for being unnecessarily truncated. That would defeat the point of the exercise. Duh.
Quote:
If the guy was serious about getting the full story he would ask you how long you think it would take to present all evidence with expert witness testimony and at least give you close to that guesstimated amount of time. He's in on the cover up. I've already added his name to the list!

Oh noes, not The List! Please tell me you didn't put Judge England on The List already!!
Umm, yeah ... what list, anyway?
Hektor wrote:
Look, I may have never set foot in a courtroom except during that incident at the last Miss Universe pageant ...
That was YOU?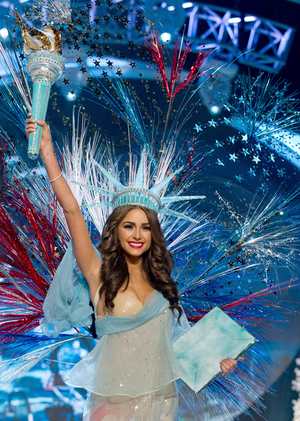 Gosh, Hektor, I knew you were pretty and all, but how did you ...
TWLITHOTU wrote:
I also visited one of the Kenyan embassies. The individual, who was replacing the cousul told me: where are you from? I told him. His response was; you are an American with your roots in Moldova, Obama is American with his roots in Kenya, let's just leave it at that, I can't get hospital records.
He never denied that Obama was born in Kenya
, he just said that he does not want to talk about it.
Sounds like irrefutable ebidences to me, and best of all, Orly can testify from personal knowledge 'cuz she was right there in the room! "I asked him if Obama was borned in Kenya and he never denied it!" Slaaaaaaaaaaaam dunk!
Then she wrote:
At this point it does not matter any more. We have all the evidence we need. The evidence of forgery is overwhelming.
Oh.
OK, then. Never mind.
Butterfly Bilderberg wrote:
TexasFilly wrote:
Janet Napolitano thanks you in advance for the 2 AM subpoena.
Oops. Sorry, Secretary Napolitano.
Oh, walk it OFF, Madame Secretary! You're a public servant now!